SHC SA MEMBERSHIP
Please note: Membership with a SHCA Affiliate is needed to compete at any GN or GN qualifying show
PLEASE NOTE:
MEMBERSHIPS ARE PAYABLE NOW FOR NEW FINANCIAL YEAR
1ST JULY TO 30TH JUNE
MEMBERSHIP FORMS ARE BELOW
MEMBERSHIP BENEFITS
Receive regular information on SHC-SA events, rules changes, seminars, clinics and Newsletters

Ability to compete at all SHC Affiliated competitions (intrastate & interstate)

Receive reduced cost on SHC Height Certificates

Ability to register horse or pony with NSH Register (National Saddle Horse Register)

Public liability cover; at all SHC Affiliate official events

24/7 Personal Accident Insurance (This ONLY applies to Active Riding Members e.g. Senior & Junior Memberships)

Exclusive eligibility to compete at the Annual SHC-SA Hack of the Year Show and SHC-SA Rising Star Championship Show & ability to enter the reciprocal shows with SHC Competitors Association (formerly Horses in Action Competitors Association) - (Australia Day Spectacular, HIA Junior Showcase & Champion of Champions events). These shows are restricted to SHC Affiliate members only

Ability to attend other SHC Affiliates & Grand National Saddle horse qualifying events nationally

Ability to qualify for SHC Classic Classes at the Rising Star Championship Show

Ability to attend SHC-SA Development clinic activities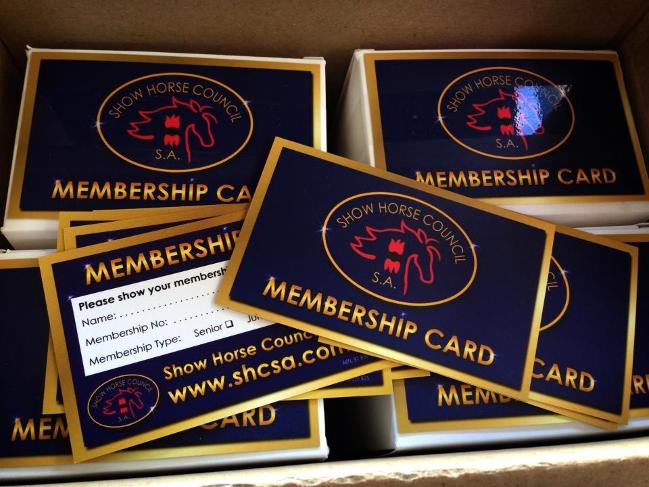 MEMBERSHIP TYPES
$10 JOINING FEE
APPLIES TO ALL NEW MEMBERS JOINING FOR THE FIRST TIME
SENIOR MEMBERSHIP
Cost: $130.00 (1st July to 30th June)

Persons aged 18 years & over
Includes 24/7 Personal Accident Insurance for all horse related activities
Includes Public liability Cover at ALL SHC Official events
JUNIOR MEMBERSHIP
Cost: $100.00 (1st July to 30th June)

Persons aged under 18 years

Includes 24/7 Personal Accident Insurance for all horse related activities
Includes Public liability Cover at ALL SHC Official events
PLEASE NOTE: All Juniors require at least ONE parent to be a NON ACTIVE member as a MINIMUM for insurance purposes
NON ACTIVE MEMBERSHIP
Cost: $50.00 Full Year (1st July to 30th June)
A Parent of a Junior Active Riding Member is required to be a Non Active Member (as a minimum) to sign as the responsible officer / guardian for their child
Non Active Membership is also recommended as a minimum for Judges who are on the SHC Judges List
The Non Active Membership is for the member who does not ride a horse at any time, either for pleasure, exercise or training & does not compete as a rider or handler of a horse in any competition or event. This membership option does NOT include personal accident cover, but has the benefit of Public Liability cover at all SHC Official Events.

HONORARY MEMBERSHIP
Cost: FREE
Full Year (1st July to 30th June)
Is membership bestowed to a member or person who has provided extensive service to SHC SA.
Honorary memberships are granted to Life Members voted in by SHC SA and to any other applicable people
that we see fit to offer Honorary Membership to as a reward for service to SHC SA

OTHER IMPORTANT INFORMATION
PLEASE KEEP YOUR MEMBERSHIP CARD WITH YOUR HORSES PAPERS, ETC OR PURSE/WALLET TO KEEP TRACK OF ITS LOCATION.
PLEASE REMEMBER TO SEND PAPERWORK WITH FEES PAYABLE AS MEMBERSHIPS WILL NOT BE PROCESSED UNTIL WE HAVE PAPERWORK AND FEES SETTLED.

THIS MEANS YOU ARE NOT COVERED BY INSURANCE FOR COMPETITION, ETC UNTIL ALL PAPERWORK HAS BEEN RECEIVED.

NO CARDS WILL BE SENT TILL MEMBERSHIP PAPERWORK IS RECEIVED.
PLEASE BE AWARE AT BUSY TIMES OF THE YEAR THAT MEMBERSHIP MAY EXPERIENCE SLIGHT DELAYS IN BEING PROCESSED
- SO GET MEMBERSHIPS SORTED EARLY TO AVOID DELAYS.
Memberships can be paid by:
Cheque or Postal Money Order made out to the SHC-SA and forwarded to:
SHC SA, 6 Garland Road, Noarlunga Downs SA 5168
Cash Payment at a SHC SA event - payment via cash can be made in person ONLY
It is an OFFENCE to send cash through the Post and SHC SA will not be held responsible for any loss of CASH sent via Australia Post.
By Direct Bank Deposit into the following account - please forward a copy of the receipt in hardcopy or email to: shc.sa@bigpond.com
Bank: Commonwealth Bank of Australia
Account Name: Show Horse Council of South Australia
BSB No: 065 502
Account. No: 1025 5972
Reference: Please use the surname of the member and member type
PLEASE REMEMBER WHEN PAYING MEMBERSHIP VIA DIRECT DEPOSIT TO SEND YOUR MEMBERSHIP FORM TO US ASAP

YOU ARE NOT COVERED FOR INSURANCE PURPOSES UNTIL WE HAVE RECEVIED THE SIGNED DOCUMENT FROM YOU.
SPORTS VOUCHERS

What is the Sports Vouchers program?
The Sports Vouchers program is a Government of South Australia initiative administered by the Office for Recreation, Sport and Racing. The program provides an opportunity for primary school aged children from Reception to Year 7 to receive up to a $100 discount on sports or dance membership/registration fees. The purpose is to increase the number of children playing organised sport or participating in dance activities by reducing cost as a barrier.
From 1 January 2020 'Learn to Swim' providers are eligible. To register your interest in becoming a provider by clicking here to register for the Sports Vouchers program.
Who is eligible for the program?
All South Australian primary school aged children, meaning if the child is attending or is eligible to attend primary school (Reception to Year 7, even if Year 7 is based at a high school). Remember it is one voucher for every primary school aged child per calendar year. To find your nearest provider please use the 'Find a Provider' tool.
How does the program work?
There are currently two methods of claiming a voucher. The method depends on the providers system. Some providers have online registrations, claiming the voucher has been integrated into their systems.
If the provider does not have the voucher integrated into their online registrations, you'll need to download the voucher. Once completed, take the voucher to an approved provider to receive a discount on the fees when you register.
Providers access the secure Voucher Portal to redeem vouchers and receive reimbursement.
When will the program finish?
The Government of South Australia has approved to continue the Sports Vouchers program until 2021-22
Email Sportsvouchers@sa.gov.au if you have any queries relating to the use of Sports Vouchers
The Sports Vouchers form for 2021 Calendar year is below
MEMBERSHIP FORMS FOR DOWNLOAD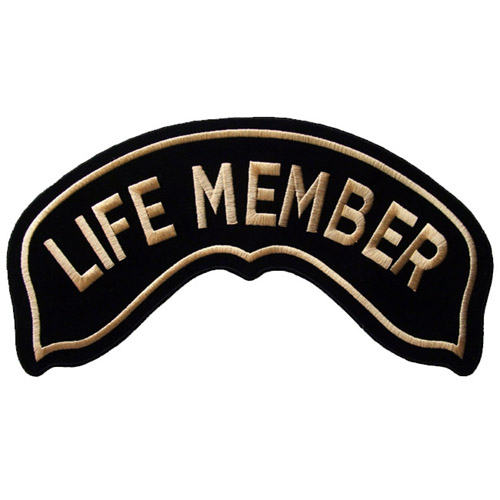 SHOW HORSE COUNCIL OF SA Inc. LIFE MEMBERS
The following people have been granted Life membership for their service and commitment to SHC SA
Jodee O'Leary
Tracy Smith
Gayle Manning
Denise Fenwick
Samantha Bartalos
Tanya Chapman
Rebecca Bartalos
Jill Fielden
Lynda Field